Introducing Hooper and Whistle!
June 6, 2015
Howdy all!
We would like to announce, as empty nesters, we are embarking on a new adventure! We are going to become over the road truck drivers as a husband and wife team.
We start our CDL/Truck Driving School on June 8th. Upon graduating and successfully obtaining a CDL A license we will begin our journey.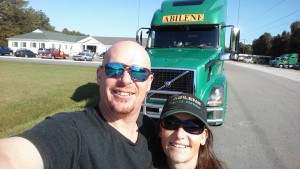 We have started a facebook page using our cb handles ~ Hooper and Whistle ~ to share, keep in touch, and document our adventures.
We invite you to like our page and follow us as we explore this great nation in our new career!